THE BEAST is the fifth story in CHRISTMAS DINNER OF SOULS, told by the gruesome big-game hunter Bloodrick Gallant. It's the account of a Christmas he spent at his grandfather's vast mansion filled with stuffed animals. He finds another stuffed specimen inside a padlocked cabinet in his grandfather's study – the stuffed body of a famous murderer, known as "The Beast". But can the stories of The Beast's body still seen walking the streets be true…?
THE BEAST is undoubtedly the most gruesome out of all the stories in CHRISTMAS DINNER OF SOULS – in fact, when I first wrote it I was certain my publisher would refuse to print it! To my surprise they only made a few changes – it just goes to show that everyone is scared by different things. Personally I found the idea of a glass cabinet with a dead man inside it absolutely terrifying, which I why I decided a horror story about one would be a good idea in the first place!
The story is, like many tales in CHRISTMAS DINNER OF SOULS, inspired by real events. Believe it or not, there really is the body of a murderer stuffed with paraffin wax kept in a glass cabinet in a museum in Thailand!! I'm not going to show you pictures of it, or even tell you the name of the murderer, because it really is horrific – the last thing I want to do is give anyone nightmares! However if you're desperate to know and can provide me with photographic evidence that you're super brave, then I'll send you the details…
When I first heard about this gruesome exhibit and found some photos of it, I was horrified but also captivated. What would it be like to open the cabinet and smell the paraffin? What would his old, crackling skin feel like? What would he look like if he broke free and tried to walk towards me? It led me on to thinking about more stuffed animals – what would it be like to be in a building surrounded by so much death?
When I first came up with the story, "The Beast" was in a cabinet in a museum – the main character gets locked inside it one night, and discovers that the body of The Beast walks through the corridors at night… and that all the other animal exhibits come alive! However, I knew that I also wanted to write a horror story about visiting the horrible house of an old, scary relative – one of those distant ones who you know nothing about as a child. The first spark of inspiration was a line in Robert Graves' autobiography, Goodbye To All That:
"My mother took us abroad to stay at my grandfather's house in Germany five times between my second and twelfth year. Then he died, and we never went again."
It's an unimportant line in the book – but when I read it, I was completely entranced. I knew I had the first line of my story, right there!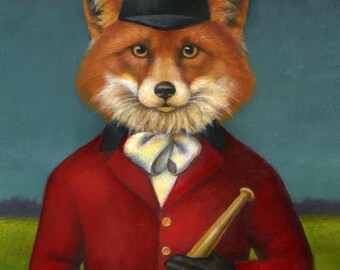 That line reminded me of visiting my mother's parents, who lived in the middle of the countryside in Northamptonshire. They had a house filled with old photos and decorations, and I used to find them a little creepy – something about those old faces peering down at me from the walls while I slept!
I'll never forget that at the top of the stairs, they had a large stuffed toy of a human-sized fox wearing fox hunting gear, sat upright in a chair. I found it absolutely terrifying, and always imagined that one day it would just stand up and start walking towards me…
I still think about that fox doll, and even came up with another idea for a story about a child finding a giant doll in their grandparent's house that comes to life. I thought it was worth writing THE BEAST instead, but who knows – if I ever come to write a sequel, I may get the chance to bring that one to life too!